TLAXIACO'S PIZZA Brings the fresh taste of authentic Almond Wood Fired Pizzas to you!
We specialize in preparing delicious pizzas in a wood oven. Our pizzas are hand-stretched, using fresh ingredients with Oaxaqueno flavor and cooked to a temperature of 800 degrees in a stone wood oven, resulting in a crunchy pizza with delicious flavor.

Our inspiration is to get a different taste and style pizzas flavored preparing to mexico style.
TLAXIACO'S PIZZA Trae el sabor fresco de la madera de almendra, auténticas pizzas para usted!
Nosotros nos especializamos en preparar deliciosas pizzas en horno de leña,nuestras pizzas las abrimos con nuestras manos, usando ingredientes frescos con sabor oaxaqueno y las cocinamos a una temperatura de 800 grados de los fogones de piedra del horno de leña, obteniendo como resultado unas pizzas crujientes y tostaditas con un sabor delicioso.

Nuestra inspiración es obtener un estilo y sabor diferente preparando pizzas con sabor al estilo México.
PASTOR
Tomato Sauce

Mozzarella

Pastor (pork)

Onions

Pineapple

Cilantro

Green Sauce (spicy)
CHORIZO
Black Beans

Mozzarella

Chorizo (pork)

Onions

Jalapenos

Cilantro

Queso Fresco

Red Pepper

Yellow Pepper
BARBECUE CHICKEN
Barbecue Sauce

Mozzarella

Chicken

Mushrooms

Bacon (pork)

Onions
PEPPERONI
Tomato Sauce

Mozzarella

Pepperoni
COMBO
Tomatoe Sauce

Mozzarella

Pepperoni

Sausages

Mushrooms

Black Olives

Yellow Peppers

Red Peppers
''BUFFALO WINGS''
.Ranch Dressing (optional)
-CREATE YOUR OWN PIZZA!!
-CREA TU PROPIA PIZZA!!
HAWAIIAN
Tomato Sauce

Mozzarella

Ham

Pineapple
VEGETARIAN
Tomato Sauce

Mozzarella

Red Peppers

Yellow Peppers

Onions

Mushrooms

Black Olives
Oaxaqueña
Black Beans

Mozzarella

Cecina (pork Meat)

Lettuce

Tomatoes

Avocado

Quesillo (Mexican Cheese)
ASADA
Black beans

Mozzarella

Carne Asada (Beef)

Jalapenos

Tomatoes

Onions

Cilantro

Avocado
CHEESE
MARGARITA
Tomatoe Sauce

Fresh Mozzarella

Basil

Tomatoe Slices

Olive Oil
Pastor
Prepping
PEPPERONI
Oaxaqueña
Cheese
Carne Asada
Wood Fire Oven
Stretching the dough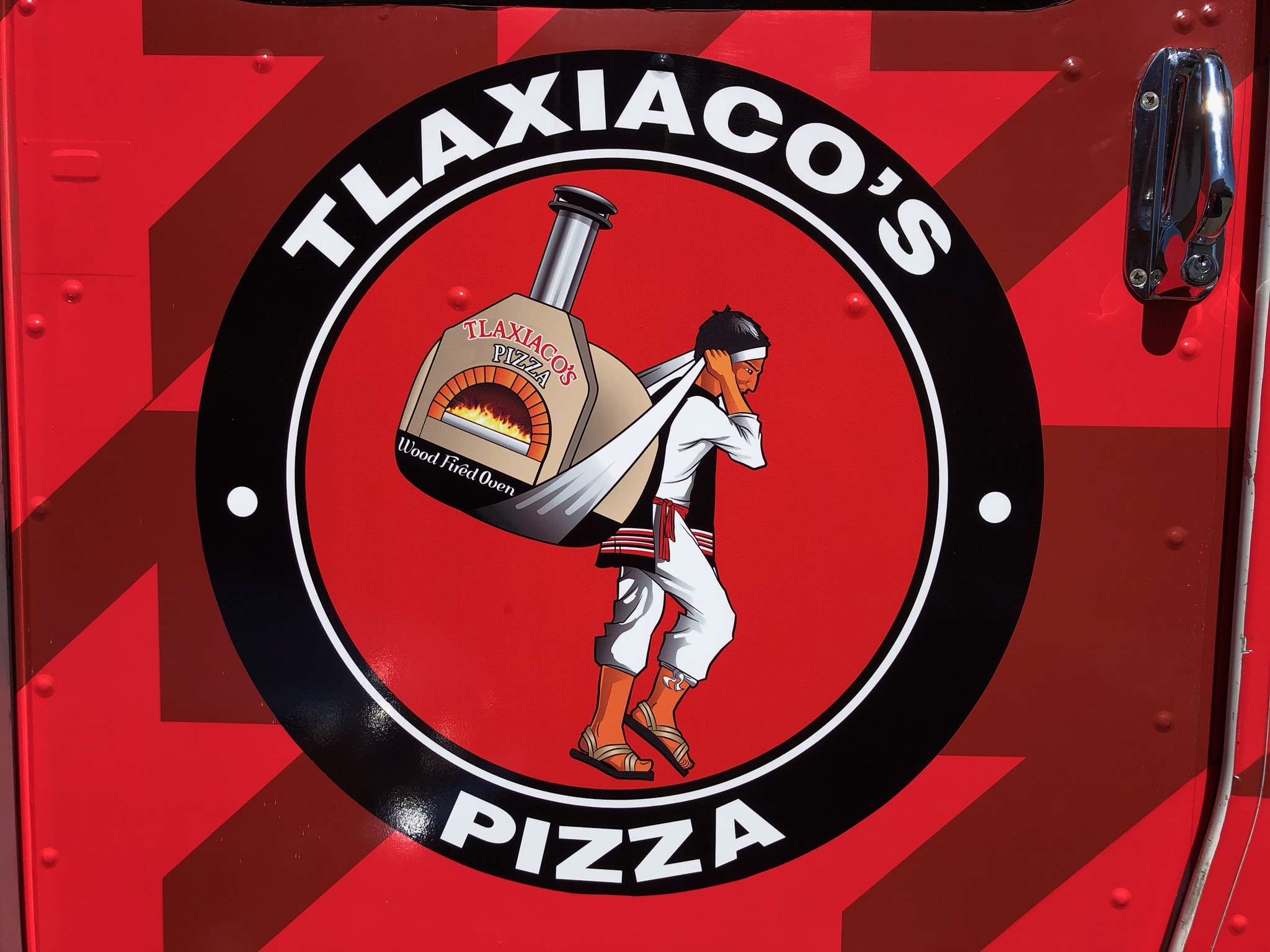 TLAXIACO'S PIZZA - tasty and delicious pizzas at a fair price and quick! Pizzas with latin flavor.
TLAXIACO'S PIZZA tiene como propósito preparar pizzas ricas y deliciosas a un precio justo y rápido! por lo tanto nuestra intención es ofrecer exactamente eso,pizzas con un sabor latino.
Contact us for Events
(408) 591-2750
tlaxiacospizza@gmail.com
''Follow us in Instagram, Twitter And Facebook For The Directions And Hours!!!
tlaxiacos pizza